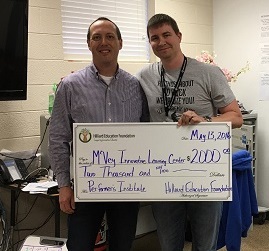 McVey Innovative Learning Center
Grant Award: $2,000.00 supported through the Grove Fund
Grant Writer(s): Phil Nagy, Music Teacher
The Performer's Institute will take musicians from all three high schools and put them into contemporary ensemble situations. The students will receive top-level training on their instruments, music composition and song-writing, live and recording technology, and live public performance practice. Students will utilize professional grade technology and our program will stand alone as one of the most new, innovative and unique programs in the field of music education.