2020 Grant Winners
In 2020 the Hilliard Education Foundation awarded eight grants with a total of $28,000 awarded and impacting thousands of students in Hilliard schools.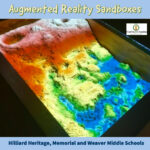 Augmented Reality Sandbox
Heritage, Memorial and Weaver Middle Schools  
Each middle school will build an Augmented Reality (AR) sandboxes, with the HEF grant will funding the purchase of the electronic components used in these sandboxes.
A Loving Inclusive Nurturing Community
Darby High School
Developed under the A-LINC (A Loving
Inclusive Nurturing Community) program, the Media Center will use funds to create a Social Emotional Learning (SEL) safe-space for students.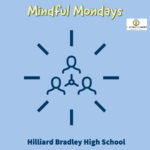 Mindful Mondays
Bradley High School 
Teachers will be getting a certification in Mindful School so they can implement lunch and learn groups with the kids. The sessions will include training and instruction, journals and yoga mats.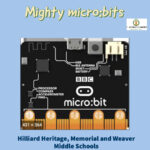 Mighty micro:bits
Weaver Middle School 
Mini computers will be purchased for coding curriculum students with the possibility of partnering with businesses.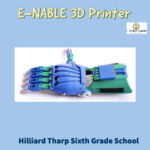 E-NABLE 3Dprinter
Tharp Sixth Grade
Students will be using 3D printing to create "Digital Humanitarian" ideas through the E-NABLE program, while furthering their STEAM education.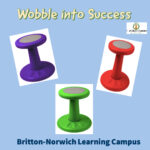 Wobble into Success
Britton-Norwich Learning Campus
This grant allowed the purchase of an "Active Chair" for every classroom across two schools, to support learning for fidgety kids and students with sensory issues.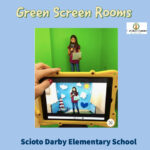 SDE Green Screen Rooms
Scioto Darby
The new green screens will help support non-traditional learning, especially for visual learners.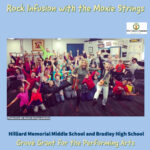 Rock Infusion with the Moxie Strings
Memorial Middle and Bradley High Schools
This grant will bring in the Moxie Strings musical duo in for a day to work with students. The students will get to compose music to use for an evening community concert.