Great teachers have great ideas. Together with you, the Hilliard Education Foundation wants to bring those ideas to life and help teachers and students do more! Each year, the Foundation will choose the best ideas and award grants to make them happen.
TEACHERS and STAFF
Keep reading to find out more information about applying for a grant.
PARENTS and COMMUNITY SUPPORTERS
Give now to support creativity and passion in our teachers and students!
---
We WILL fund:
New, innovative or unique learning opportunities for students

Projects not supported through traditional funding sources

Requests of $5,000 or less (this is an increase from previous years)

Opportunities with clear linkages to district-approved curriculum
We WON'T fund:
Author Visits

Transportation costs

Staff salaries, stipends or substitute costs

Consumable supplies (i.e. t-shirts, food)

Purchase of equipment to simply expand a current program with no new element

Continuation or repeat of an existing program (artist-in-residence excluded)

Individual Professional Development
Special Grant Opportunities
The following grants are provided by donors who have designated additional specific criteria. You must meet all the criteria above and the following to be eligible for these grants.
The Jean Schmidt Grant. This grant will support Middle School projects that promote or expand the arts.
The Jessica Grové Fund for the Performing Arts. This grant will support High School performing arts programs.
APPLICATION PROCESS/TIMELINE
Summary Page (aka Letter of Intent) – Last Friday in January  

Review our

2022 Grant Guidelines 

to make sure your idea is eligible.

Submit a Letter of Intent (LOI) – a one page summary of your idea – anytime throughout the year but no later than the last Friday in January (January 29, 2021). Your LOI will be reviewed and feedback given the first week of the following month.

 Letter of Intent Form

Grant Application -4:30 PM, February 28, 2022.

The LOI isn't a prerequisite to applying for a grant but is intended to provide feedback to applicants while preparing the grant application.

All grant applications must be received no later than 4:30 PM, February 28th.

HEF Grant Application.

Notification of Award – April 8th

You'll be notified 

within 2 weeks

after Spring Break (April 8th this year) that you will receive funding for the following school year.

Next Steps after receiving a Grant

Applicants who are awarded a grant should submit a completed

 Payment Request Form 

in order to receive funding.

Applicants should not pay for grants and then seek reimbursement from the Hilliard Education Foundation. Doing so will lead to forfeiture of the awarded grant.

Funds must be requested within one year of a grant award.

 
Congratulations 2021 Grant Winners
In 2021 the Hilliard Education Foundation awarded five grants with a total of almost $16,000 awarded and impacting thousands of students in Hilliard schools.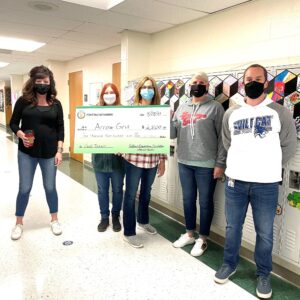 The Arrow Club
Tharp 6th Grade
A new, innovative program designed to help and support gifted students, who are successful at school, to develop deeper skills needed for life – grit, perseverance, positivity, and initiative. The club will provide monthly challenges that take students outside of their comfort zone and enable them to build skills and mindsets.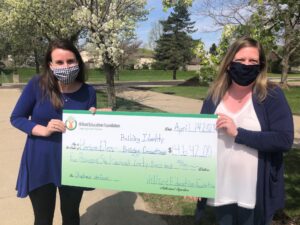 Building Identity, Bridging Connections
Hilliard Horizon Elementary
Literature for teachers to hold brave conversations with new, diverse books that send a message to each child that they have a place in the classroom. Funding goes to a diverse collection of books that will be used for many years and includes training for teachers for use of literature with support by the existing Horizon Equity and Diversity Team.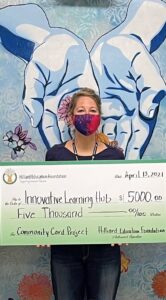 Community Card Project
Innovative Learning Hub
Funds an artist-in-residency and equipment for students to create custom-made postcards to send to leaders in our community who demonstrate innovation and excellence. The equipment and supplies will benefit students and enrich learning projects for years to come.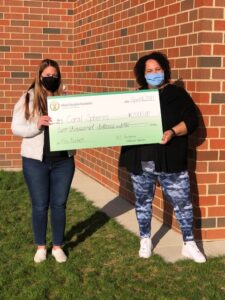 Coral Spheres
Memorial Middle School
Provides stability balls aimed at improving posture and breathing required for quality coral tone production utilizing a described Dalcroze Method. Students will learn to connect music, movement, body and mind.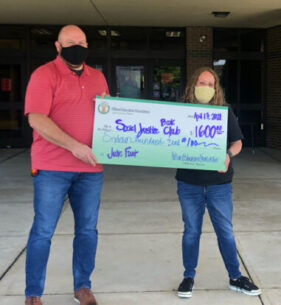 Social Justice Book Club
Weaver Middle School
Creates a social justice book club providing student with an opportunity for social emotional learning.