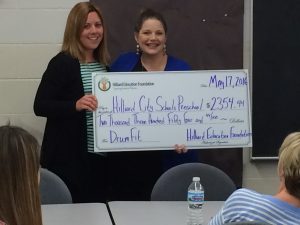 Drum Fit
Hilliard City School District Preschool
Grant Award: $2,354.44
Grant Writer(s): Amy Wagner, Occupational Therapist
DrumFit is a cardio drumming program that combines the mental health benefits of drumming with the overall health benefits of physical fitness, a full mind and body workout! Our students will not only exercise, but the DrumFit program allows leaders to incorporate goals from IEP's and better serve the special needs of our students. All while having fun!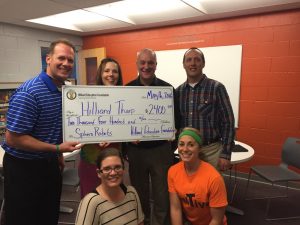 Sphero Robots
Hilliard Tharp Sixth Grade School
Grant Award: $2,400.00
Grant Writer(s): Scott Snyder, Science and STEM Teacher (and the rest of the Tharp STEM teachers)
We want to further engage students in exploring and creating in science and technology to cultivate a future generation of inventors and critical thinkers. We'll do this through the use of Sphero robots – an interactive robotics system that integrates with existing curriculum. These robots bring science to life by better engaging students and responding to unique language created from computer code and responding to directions from students.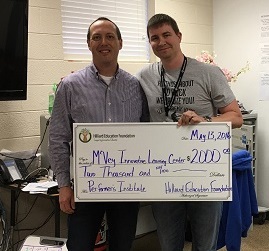 Performers Institute
McVey Innovative Learning Center
Grant Award: $2,000.00 supported through the Grove Fund
Grant Writer(s): Phil Nagy, Music Teacher
The Performer's Institute will take musicians from all three high schools and put them into contemporary ensemble situations. The students will receive top-level training on their instruments, music composition and song-writing, live and recording technology, and live public performance practice. Students will utilize professional grade technology and our program will stand alone as one of the most new, innovative and unique programs in the field of music education.