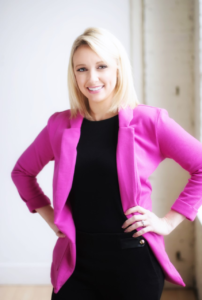 Kate, formerly from Delaware, Ohio has lived in Hilliard since 2013 with her golf enthusiast husband Bill, 4 children and 2 pups Arnold Palmer and Scotty Cameron. Cayden is a Freshman at Hilliard Bradley and passionately plays for the Jaguar football team. She has 3 girls, Alaina in 4th grade at Darby Creek, Halle in 3rd grade at Darby Creek and Emily in 1st grade at Alton Darby.
Moving to Hilliard has been one of our families greatest blessings as we have immersed ourselves in the wonderful community, gained genuine friendships and passionately advocate for Hilliard City Schools.
Kate, an Ohio State University graduate has served in several corporate jobs but in 2021 was called to found and operate an Interior Design Firm, Palmer House Designs (affectionately named after one of their pups) and finds so much joy in creating beautiful spaces within our local community.
She thrives on family, friends, creativity, coffee, Diet Coke, wine, a healthy and fit state of mind, and the occasional puzzle, game of euchre and round of golf!