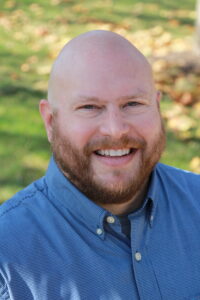 Mark Henkel joined the Hilliard Education Foundation board in 2020 with a passion to support an organization that "understands the importance of empowering our students, teachers, and community." 
In addition to participating in the Grants and Operations Committees for HEF, Mark volunteers for the Habitat for Humanity. He is employed at JPMorgan Chase as a Strategic Business Analyst in the Operational Analytics department. 
Mark lives with his wife, Nikki, and their young son Zeke. He is a huge soccer fan, playing since kindergarten and is a proud season ticket holder for The Columbus Crew. Mark and his wife are active members within the Hilliard community, riding bikes on the Hilliard Rails to Trails, and enjoying OSU football games.